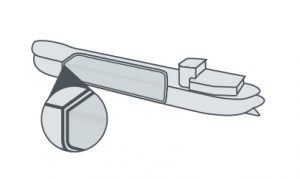 Double-hull tanker
Double-hulled ships are designed in such a way that, in addition to the outer hull and the longitudinal and transverse bracing, they have additional bulkheads forming a complete second hull. If the outer hull of the ship is damaged in an accident, the second hull should prevent significant parts of the ship from flooding or the cargo from escaping.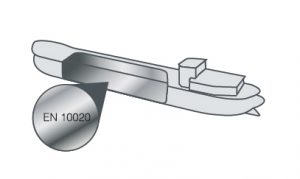 Stainless steel tanker
Stainless steel has a smooth, clean and shiny surface that is easy to clean and disinfect. Stainless steel cargo tanks are the ideal solution and guarantee maximum preservation of product quality, as the material is particularly suitable for sensitive foodstuffs and sensitive chemicals as 99% of germs are prevented from forming on stainless steel surfaces.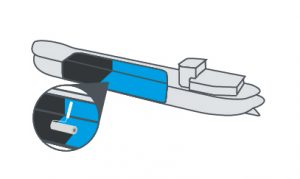 Coated tanker
Coated tankers have a special glaze inside the cargo tanks, making them particularly suitable for shipping corrosive and complex cargo. On the one hand, this coating of the cargo tanks is an effective separating barrier preventing direct contact between structural steel and freight, but first and foremost it ensures the quality and purity of the transported goods.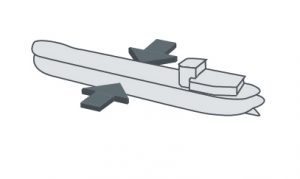 Canal-capable tanker
Canal-capable tankers are designed specifically for their area of operation. The dimensions and ballast systems are specifically adapted to the area of operation, allowing them to navigate even shallow water and narrow canals, thus making it possible to take the shortest route and ensure efficient, fast transport even on more difficult routes.

---
Alle
105 meters
110 meters
125 meters
135 meters
86 metres
Coated
Deep well pumps
Green Award
Self-heating
Stage V
Twin pipe system
Without coating
---
Ihre Auswahl hat keine Treffer ergeben.